Plastic Surgery Scottsdale, AZ
Expect the Best Surgical Care
Trust your face and body to our team of aesthetic specialists

Scottsdale Plastic Surgery
Dr. Paul Holden and Dr. Ryan Tsujimura, have many years of experience and training to deliver extraordinary outcomes and service. Our medical team at Scottsdale Plastic Surgeons is highly qualified to provide pre and post-operative care. You can expect to receive the natural, attractive look you want and deserve. We want you to leave your initial, private consultation with all the information and options available to you to make the choice as easy as possible. Please do not hesitate to bring all your questions and concerns to Dr. Holden or Dr. Tsujimura. Their commitment and skill is distinguished by their work and is reiterated in their patients' lauding reviews about their beautiful results and compassionate care.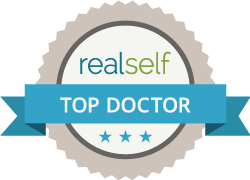 Scroll For More
About Our Doctors
Dr. Holden and Dr. Tsujimura blend exceptional surgeon skill with an artistic eye to produce stunning outcomes for their patients. Dr. Tsujimura is well-renowned for his tummy tuck, breast augmentation, body lift and liposuction surgery. Dr. Holden specializes in rhinoplasty, revising previous rhinoplasty surgery, and face surgery- face lift, neck lift and eyelid surgery.
View practitioners
Scottsdale Plastic Surgeons
We aim to give our patients at our North Scottsdale, AZ office an exceptional experience while delivering exquisite plastic surgery results.
We provide private consultations, state-of-the-art procedure rooms and surgical suite, and knowledgeable nurses and medical staff.
Restoring and enhancing your look has never been easier. Regain your youthful, toned appearance with popular services i.e. mommy makeover Scottsdale, and facelift Scottsdale, etc. Dr. Tsujimura, Dr. Holden and our staff look forward to meeting you.
Become a patient, speed up your check-in process by printing our patient forms.