Juvéderm is a noninvasive hyaluronic acid-based filler that replenishes lost volume and improves the outer appearance of the skin. Our board-certified plastic surgeons in Scottsdale, Dr. Holden and Dr. Tsujimura, offer Juvéderm because it naturally keeps moisture in the skin, a valuable component we lose as we age. Accepted by the Food and Drug Administration (FDA) in 2006, Juvéderm has been put to the test against other popular injectable brands, and in clinical studies has been shown to be both safe and highly effective.
Juvéderm® XC Reviews
"Thicker and Lasts Longer Than Juvederm Ultra Plus - Scottsdale, AZ - He is a personable and skilled doctor (he did my blepharoplasties, you can read that review for more reasons why I think so highly of him), takes his time and always wants to make his patients happy. Great bedside manner and very accessible if you have questions. Great artistic eye with fillers and the other procedures he offers. When I get the courage to get a rhinoplasty, I will hopefully have him do it!"
- S. /
RealSelf /
Jul 14, 2011
"I Know It Won't Last Forever..but How Long Does It REALLY Last? - Scottsdale, AZ - I have been using Juvederm and Perlane for various areas for the past few years. I heard the Radiesse lasts much longer (supposedly a year?) bc it is a different kind of filler so I am wanting to try in in a few spots - nasolabial area, upper cheek bones, and possibly in an area of my chin that is asymmetrical due to an old injury from blunt force trauma. The tip of my nose would be great too but not sure if the provider does that area. I was told that bruising is more common with this filler but we will see. I typically only bruise in the lip area as it is so sensitive so hopefully won't have any issues."
- S. /
RealSelf /
Mar 13, 2012
Previous
Next
During your appointment, the areas of the injection sites will be marked and thoroughly cleaned prior to the treatment. With the possible comfort of local anesthesia and a numbing solution contained within Juvéderm, the filler will be injected into the skin. After each injection, light pressure and a cooling ointment are applied to the area. Other than feeling a tingling sensation and some visible redness in the areas of the injections, there are usually no other side effects. Most patients are able to return to work with no downtime after their 15-30 minute Juvéderm procedure.
The majority of patients who receive Juvéderm will notice remarkable improvements after their very first treatment with results lasting up to one year. Patients are generally thrilled with the fast-acting, visible results that the injections provide. Since hyaluronic acid is a naturally occurring substance in the human body, Juvéderm side effects are intriguingly minimal with no missed time from normal activity.
Injectable fillers have made major advancements in the past two decades and offer a terrific cosmetic solution for patients who desire specific results without surgery. While hyaluronic acid fillers are a great choice for many patients, there are others to choose from that can garner youthful, smooth skin. Common filler procedures include those that are comprised of collagen, calcium hydroxyapatite, and polylactic acid. During your consultation, we will discuss the various fillers that are available today and will work to understand your aesthetic goals so that the best filler choice can be made.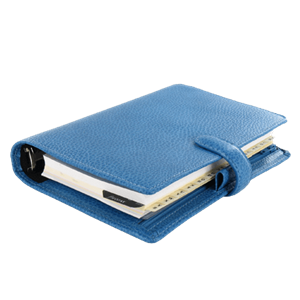 The injection may cause some discomfort, although the size of the needle is very small. Lidocaine, a numbing solution, is contained within Juvéderm to help diminish pain after the treatment. Our team will work hard to ensure patient comfort, and may choose to apply a local anesthetic to numb the area.
What Other Anti-Aging Options?
Although fillers have proved to be a terrific solution to make skin appear younger, there are other options to consider. Fat grafting, BOTOX and Dysport, as well as plastic surgery, all hold the potential to provide tremendous improvements to the skin. During the initial consultation, our team will discuss the comprehensive options and give recommendations for the absolute best procedure tailored to each patient's desired outcome. This may include a combination of cosmetic treatments.
A Juvéderm injection reduces fine lines and wrinkles for a softer appearance. While this product will not make you look 20 again, it will minimize the lines and wrinkles on the face, and provide a youthful glow that many patients desire. It is important to set realistic expectations. This will be discussed in detail during your consultation.
Related Procedures