Our board-certified plastic surgeons in Scottsdale, AZ have seen time and again how pregnancy can take a toll on a woman's body. Luckily, Dr. Tsujimura is proving to women they can still look and feel young through a transformation known as a "Mommy Makeover." Combining augmentation, skin lifting, and tightening techniques to the breasts, buttocks, abdomen and thighs, the Mommy Makeover corrects the physical effects of childbearing. When diet and exercise alone are not helping women achieve their pre-pregnancy physique, a mommy makeover is available and is a tailored treatment for each patient.
Mommy Makeover Reviews
"I Finally Did It and So Far...so Good! - Scottsdale, AZ - Dr. Paul Holden is a very patient and charismatic physician. He listened to what I was hoping to achieve with my rhinoplasty and he described in detail how he could help achieve that. He also spoke with me several times on the phone as I was deciding between him and another surgeon. He instilled confidence in me that he had the experience and abilities necessary to achieve the look I wanted.I will continue to update as my nose heals I am a perfectionist and I analyze my nose at every angle and obviously see some slight imperfections. This is to be expected with both a natural nose and with rhinoplasty I am excited to see my nose become even more refined and sophisticated looking"
- R. /
RealSelf /
Mar 15, 2017
"I Finally Did It and So Far...so Good! - Scottsdale, AZ - I met with the doctor Paul Holden originally to discuss my nasal labial folds. We decided to use Juvéderm to inject and I was in love with the results. We also discussed rhinoplasty which I have wanted for more than 20 years. I met with several other surgeons and ultimately decided on Dr. Holden because he instilled confidence in me in his abilities and I also chose his partner for a full mommy makeover.I am currently just under two weeks out from surgery and I am very satisfied with my results. I will continue to update with photos and review as I continue to heal. I know additional swelling will subside and there will be more definition and a more refined look as I healI wish there was a better way to control the order the photos are posted"
- R. /
RealSelf /
Mar 01, 2018
Previous
Next
The mommy makeover procedure is uniquely tailored to each patient depending on what body part they want to improve. In most cases, the breasts and tummy are addressed together (though not always). The conditions addressed during surgery, and the surgical technique used will vary.
Conditions caused by pregnancy: Loss of volume and/or breast tissue, sagging and/or drooping, excess skin (ptosis), breasts that have become too large.
Surgeries to consider: Breast augmentation with implants, breast lift, breast augmentation with a lift, breast reduction surgery.
Conditions causes by pregnancy: Excess fat and/or persistent bulge in the abdomen, muscle laxity, sagging and loose skin, stretch marks and other unsightly skin irregularities.
Surgeries to consider: Tummy tuck (abdominoplasty), liposuction of the abdomen.
Conditions caused by pregnancy: Sagging skin and excess fat in the buttocks, hips and thighs.
Surgeries to consider: Lower body lift including liposuction and skin tightening of the buttocks, hips and thighs.
All mommy makeovers are performed under monitored anesthesia care (MAC) sedation in our surgical facility. Depending on how many techniques are combined, the surgery may last several hours. For extensive surgeries, it may be common for patients to have a short hospital stay with this surgery. Most women will require 2 weeks to recover, but many will be able to return to work within 2 weeks. The results will reveal themselves in multiple stages as the breast implants settle into their natural position and the incisions begin to heal. It may take several months for the changes to make their final appearance.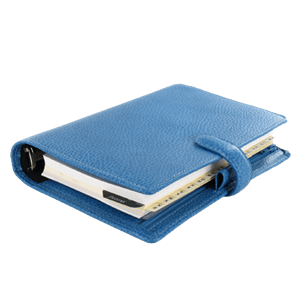 There are always risks to consider when contemplating surgery. When procedures are combined, those risks can increase. Therefore, it is important to find an experienced plastic surgeon who is skilled in performing multiple procedures in one setting. Ultimately, a combination procedure can have numerous benefits, including only having to undergo surgery once — which means only one recovery and one fee.
In a perfect world, women would wait to have a mommy makeover until after all pregnancies have been completed so the surgical results are not compromised. Generally, any body part that has been lifted or tightened would be at risk for stretching out if a subsequent pregnancy were to occur.
What About Stretch Marks?
If stretch marks exist on an area of the body (i.e. breast, tummy, etc.) that is going to be lifted and tightened, they may be removed when the excess skin is trimmed away. For any stretch marks left behind, as well as any other skin irregularities that may exist, there are skin-rejuvenating techniques that can help fade and remove these imperfections.
Scarring will occur with all surgery. However, every effort is made to hide and close the incisions carefully so that scarring is minimized. Scarring eventually fades into faint lines and can be concealed by undergarments and bathing suits. Most patients feel that the physical results following a mommy makeover far outweigh the scarring left behind.


Mommy Makeover Scottsdale
Restore your confidence with a customized Scottsdale mommy makeover treatment. Take the first step by scheduling your consultation with us today. Learn more about our doctors and see how a mommy makeover Scottsdale procedure and help get your pre-baby body back and feeling confident once again.
Related Procedures