According to the American Society of Plastic Surgeons, a facelift is the 5th most common cosmetic procedure in the United States. Anyone considering a facelift should look for a skilled, board-certified surgeon so that a fresh, youthful appearance can be achieved. In Scottsdale, AZ, Dr. Holden performs many facelift surgeries successfully each year. Individuals with aged and maturing facial skin may make the decision to have a facelift (also known as rhytidectomy) to address droopy features, sagging skin and wrinkles. Dr. Holden often combines facelift surgery together with forehead, eyelid, and nose reshaping surgeries as part of a customized plan, tailored to each individual patient.
Facelift Reviews
"Facelift on Me Brought Me to Tears of JOY! - Scottsdale - I always love to give kudos when appropriate and Dr. H is a surgeon deserving of the highest praise! My facelift was so easy and the recovery so quick. The results brought me to tears!!! Ive never looked back on the decision to have Dr H do my facelift!"
- G. /
RealSelf /
Dec 12, 2010
"Facelift, Upper/lower Blepharoplasty, Necklift - Scottsdale, AZ - Tired, baggy, looked old.Even as a 50+ year-old attorney, I was hesitant and honestly scared at the prospect of having plastic surgery. In fact, I canceled my scheduled surgery with a different surgeon out of fear. After my consultation with Dr. H, I felt really comfortable and confident for the first time.It's now been 6 months since my surgery and I could not be happier with the face lift and eyelid surgery.  I've had so many compliments since the surgery about how healthy and rested I look. No one suspects I had surgery because the change, while dramatic, suits me. It looks so natural!"
- S. /
RealSelf /
Jun 05, 2011
"Best Surgeon in AZ for Facelift and Fat Grafting - Scottsdale, AZ - Explained all options in a clear, respectful way. Answered all of my questions, provided a comfortable surgical experience, excellent work and followup. My experience and results ate better than I ever expected! You cant get a better facelift surgeon in Arizona!!"
- O. /
RealSelf /
Sep 22, 2011
"Beautiful Work - Scottsdale, AZ - I could not recommend Dr. Holden more highly. I am a professor and so did considerable research before choosing my mid-facelift and blepharoplasty surgeon. When you will be lying unconscious on an operating table with your face under the knife and in the hands of a surgeon, you don't want to base your decision on price. I must admit that I was not prepared for the cost. But fortunately by then, I was so convinced of Dr. Holden's superior skill that I had my mind made up and jumped through a lot of hoops to make it work financially. I am so grateful I did! Dr. Holden does beautiful work! I would do it again in a heartbeat – but only with Dr. Holden as my surgeon!"
- A. /
RealSelf /
Dec 01, 2011
"Excellent Revision: Nose Surgery - Phoenix, AZ - Amazing results. My wife went to him for first time nose surgery. I went to him shortly after for a revision (another surgeon did initial). He is meticulous and very specific. I absolutely love my revision and my wife loves her new nose. Dr. Holden is easy to talk to, always takes plenty of time during consults, and he gets the results that you want. I would highly recommend him for nose surgery or any other facial surgery."
- R. /
RealSelf /
Jan 24, 2015
Previous
Next
There are various techniques used today to perform a facelift. Facial anatomy, skin laxity and the overall aesthetic goal of the patient will determine the best approach. Each procedure will be unique to the patient and will vary based on the type and location of the incision, the number of tissue layers affected, the plane of elevation and the level of invasiveness.
TRADITIONAL FACELIFT (SMAS)
This SMAS facelift is considered the gold standard. This surgery, while more complicated, produces results that are more dramatic and longer lasting. The technique involves manipulating a group of muscles beneath the skin known as the superficial musculo-aponeurotic system (SMAS). This section of muscle controls facial expression. An incision is made along the hairline from the temple to just behind the earlobe. The skin is then separated and lifted. The underlying muscles and tissue are tightened and secured so they maintain their new position.
The ponytail upper facelift is a unique facelift developed by Dr. Holden to address the sagging, heavy skin of the forehead, eyes and cheek area. Through invisible incisions in the scalp, the skin of the forehead, eyes and cheeks is released and repositioned in an upward and backward way. Sutures are placed under the skin of the scalp to hold the tissue permanently. The results are a lighter, brighter look for the eyes and brows and cheeks that are lifted back onto the cheekbones. This technique is for the 40 to 50 year old age range who prefers to maintain a youthful appearance instead of waiting until a full facelift is desired.
The deep plane lift goes a step further than the traditional approach. It is better suited for those with severe sagging and drooping — usually reserved for older patients. In addition to the SMAS layer being adjusted, a deeper section, known as the deep plane, is also treated. While this procedure offers certain advantages over a traditional facelift, surgeons must be skilled and act with caution so facial nerves are not damaged during the surgical process.
A mini facelift is geared towards patients who want some of the benefits of a facelift, while at the same time minimizing the cost and invasive nature of the surgery. Some procedures that are considered "mini" include the "Quicklift" or "Lifestyle Lift". Patients who wish to maximize the outcome of their surgery, resulting in the most dramatic results, will most likely need to turn to having a full facelift in order to meet these aesthetic goals.
All facelift procedures are performed under monitored anesthesia care (MAC) sedation at our surgical facility. The length of the surgery will vary, but it generally takes between 3-4 hours. This surgery is considered an outpatient procedure. After surgery, patients will be bruised and swollen and the face and neck will feel tight. This will gradually improve within a few days. It is common for patients to feel anxious about how their face will appear. Most patients feel comfortable in social or work situations between 10 to 14 days after surgery, often with concealer makeup. Patients (Scottsdale Facelift) need to understand it can take several full months for the final results to appear.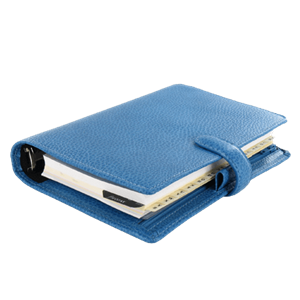 BOTOX®, injectable fillers, microdermabrasion and chemical peels are examples of some non-surgical procedures that can assist in smoothing out wrinkles, improving fine lines and adding facial volume. These procedures also help to even out skin tone. However, these are treatments that will only affect the skin's surface. Patients with loose skin, drooping jowls or a sagging neck will need to consider surgery if they want these features improved.
In the days immediately following facelift surgery, patients will feel tight and pulled. These are some short-term effects, but they will subside. It's important to find a reputable surgeon skilled in facial surgery. Surgeons who know what they are doing will make every effort to work within the confines of the patient's bone, skin and muscle structures so a younger, more natural look can result.
Facelift surgery does require a long incision. However, in almost all cases, these scars are well hidden as they fall just along the hairline and around the ears in the natural folds of the scalp. In most cases, the scars should be barely visible to the naked eye.
The common age range for patients who undergo a facelift is between 50-70. It is safe to say most patients will look 5-10 years younger following a facelift procedure. Younger patients (40-50 years old) generally have stronger skin elasticity so their results may last longer than those of someone older. However, older patients may have results that appear more dramatic and, for them, this can be very worthwhile. Patients should think of a facelift as a process to turn back the aging clock. You will still age, but you will appear a few years younger.


Facelift Scottsdale AZ

Reduce the signs of aging and achieve a natural, youthful appearance with our Scottsdale facelift procedures. Referred as the best facelift Scottsdale, restore your youthful appearance. Schedule a consultation today, we pride ourselves in offering advanced cosmetic technologies and procedures. Professional cosmetic surgery and
Related Procedures