Tummy tuck surgery (abdominoplasty) is popular among women following pregnancy, as well as both men and women after a major weight loss. Scottsdale, AZ board-certified plastic surgeon, Dr. Tsujimura, provides patients with this procedure to flatten the stomach by removing extra fat and skin, and tightening muscles in the abdominal wall. A tummy tuck improves the appearance of the lower abdomen that is often resistant to diet and exercise. This surgical procedure should be used to tighten the abdominal muscles and remove excess skin, and should not be used as an alternative to weight loss.
Tummy Tuck Reviews
"Tummy Tuck of the Century!!! - Scottsdale, AZ - Dr. Tsujimura is handsome, charming, funny, honest, professional,thorough, skilled,trustworthy,patient,excellent,and simply the best!"
- T. /
RealSelf /
May 04, 2015
"Dr Tsujimura did a breast augmentation & tummy tuck on me in 2006, I am still to this day very pleased with my results on my breast augmentation. My tummy was amazing as well. I love the corset stitch he did on me, it gave me more of an hour glass figure. But my belly button I am not pleased with, I thought after some years it will get better and look more natural. But that never happen it doesn't look right still after all these years and you can tell it was man made. I have a lot of friends comment on how it looks specially in the summer when I wore a two piece by which I do not anymore due to that reason."
- L.C. /
Yelp /
Jan 05, 2016
"I went to Dr. Tsujimura for my breast augmentation and tummy tuck on the recommendation of my cousin, and I am so happy with my results. I went in with just a general idea of what I wanted, and Dr. Tsujimura recommended the size and type of implant that would be right for me. They're perfect for my body, and I love how they look. I'm just as happy, if not more so, with my tummy tuck. I now have the waist and flat stomach I never did before. I didn't have any complications after my surgery, and my recovery went very well.  As important as a great result is, the experience and how you're treated is just as important.  From my first consultation, to all of my follow-up appointments, Dr. Tsujimura made me feel comfortable and important. He took his time with me every time I saw him and never made me feel rushed. I have recommended many people to him, and will myself go back to him for any plastic surgery in the future."
- J.R. /
Yelp /
Dec 04, 2014
"Life changing - This man works miracles. He is very professional with down to earth attitude so don't let the SCOTTSDALE ATTITUDE scare you away. I had a tummy tuck and my flabby arms done at 65 after losing lots of weight. After becoming a widow my outlook on life was that it was over and I was destined to live the rest of my life ugly and alone because no one would ever want me. Fortunately I found Dr. T and he was so patient and actually funny that each visit was like seeing a friend. I now have a bright future and a new friend. I"m thinking of a face lift. Not to look younger because the rest of my body will tell the truth but to feel better about ME not for anyone else. Just keep your fingers crossed I can come up with the money before I'm too old for the surgery. Lol Keep smiling It will keep you young!"
- K.C. /
Vitals /
Mar 06, 2016
"Loved my tummy tuck - I got a full tummy tuck and lipo with Dr. T back in 2015. I loved my results! He truly took the time to answer my question, I never felt rushed or stupid for asking a question. I Totally trusted him and he really did a great job. Amazing doctor!"
- R. /
RealSelf /
Dec 06, 2016
Previous
Next
A traditional (full) tummy tuck is suitable for both men and women who have a moderate amount of excess skin in their midsection. It is commonly performed on women post-pregnancy. During this surgery, the incision extends from hipbone to hipbone, which grants the surgeon access to a greater portion of the deep structures. Liposuction is used to remove fat and the abdominal muscles are pulled and tightly secured. The belly button is kept in the same position for natural placement.
Individuals who are in relatively good shape but desire a flatter tummy may be good candidates for a mini tummy tuck (known as a "Brazilian tummy tuck"). These patients have loose abdominal fascia, but the muscles aren't stretched to the point where a full tummy tuck is necessary. During surgery, a smaller incision is made along the lower abdomen, liposuction is used to remove excess fat, and the remaining skin is pulled tight. The belly button is kept in the same position for natural placement.
The extended tummy tuck is reserved for patients who require major skin tightening and body contouring following a major weight loss. The extended tummy tuck requires a longer incision that extends beyond the hips. Liposuction is used and the excess skin is trimmed away and muscles tightened. The belly button remains in proper anatomic location.
A tummy tuck is performed under monitored anesthesia care (MAC) sedation in our surgical facility and typically takes around 4 hours to complete. It is considered an outpatient procedure. After surgery, patients will wear an abdominal binder. They should make a concerted effort to move around in order to help promote blood circulation, but should only attempt to initially stand at a 45-degree angle to protect the incision. Pain medication will be provided along with a pain pump to help with post- operative pain. Clearance to resume exercise is usually given around 4-6 weeks.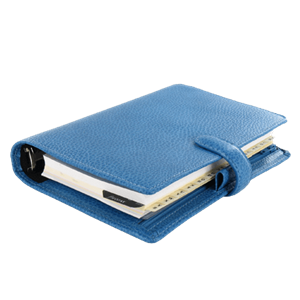 Patients who have loose skin in the lower abdomen may be better candidates for a skin tightening procedure such as a tummy tuck. If a patient is battling unwanted belly fat, but otherwise has good skin tone, liposuction (which removes fat only) may be all that is needed.
Abdominoplasty can be combined with another cosmetic procedure, such as breast augmentation, a breast lift or liposuction that targets another area of the body. This is sometimes referred to as a "Mommy Makeover" and is considered a common practice, especially where pregnancy, weight gain and breast-feeding are concerned.
Unfortunately, scarring is a part of this procedure. However, every effort is made to minimize scarring, and the incisions are generally placed in locations easily concealed by undergarments. For women who have had a previous C-section, the original C-section scar will be replaced with the tummy tuck incision. Most patients feel the physical results of this surgery far outweigh any scarring left behind.
Pregnancy or Weight Gain?
For optimal results, it is recommended that patients wait to have abdominoplasty until after all pregnancies have been completed. This is to ensure the stretching and weight gain that occurs with pregnancy does not compromise the results of the surgery.
Related Procedures