Many people consider the eyes to be the windows to the soul. Adults and children alike can discern the slightest change in expression or emotion by watching the eyes. Whether masculine or feminine, our concept of facial harmony always includes eyelids with definition, smooth skin and gradual transition zones. Of course, the eyelids also serve the vital purpose of protecting and lubricating our eyes. Changes that affect the upper eyelid include the development of excess skin, the appearance of excess fat (especially near the nose), a drop in the angle of the eyelashes and lowered position of the eyelid. Sometimes, this can even reduce the vision. Eyelid surgery (also known as blepharoplasty) corrects bags or pouches under their eyes, lines in the eyelid skin, lower eyelid position, tone or texture of the eyelid skin, or excess tearing from one or both eyes. It is important to find a properly trained, board-certified surgeon like Dr. Holden in Scottsdale, AZ to assure the best outcome. His expert level techniques for eyelid surgery combine with his artistic eye for facial harmony to achieve beautiful results.
Eyelid Surgery Reviews
"Facelift, Upper/lower Blepharoplasty, Necklift - Scottsdale, AZ - Tired, baggy, looked old.Even as a 50+ year-old attorney, I was hesitant and honestly scared at the prospect of having plastic surgery. In fact, I canceled my scheduled surgery with a different surgeon out of fear. After my consultation with Dr. H, I felt really comfortable and confident for the first time.It's now been 6 months since my surgery and I could not be happier with the face lift and eyelid surgery.  I've had so many compliments since the surgery about how healthy and rested I look. No one suspects I had surgery because the change, while dramatic, suits me. It looks so natural!"
- S. /
RealSelf /
Jun 05, 2011
"Best Surgeon for Facelifts! Belle of my 40th Reunion! - Scottsdale, AZ - Caring Doctor, Exceptionally gifted surgeon, wonderful experience overall!"
- T. /
RealSelf /
Jul 14, 2011
"Best Surgeon in AZ for Facelift and Fat Grafting - Scottsdale, AZ - Explained all options in a clear, respectful way. Answered all of my questions, provided a comfortable surgical experience, excellent work and followup. My experience and results ate better than I ever expected! You cant get a better facelift surgeon in Arizona!!"
- O. /
RealSelf /
Sep 22, 2011
"Beautiful Work - Scottsdale, AZ - I could not recommend Dr. Holden more highly. I am a professor and so did considerable research before choosing my mid-facelift and blepharoplasty surgeon. When you will be lying unconscious on an operating table with your face under the knife and in the hands of a surgeon, you don't want to base your decision on price. I must admit that I was not prepared for the cost. But fortunately by then, I was so convinced of Dr. Holden's superior skill that I had my mind made up and jumped through a lot of hoops to make it work financially. I am so grateful I did! Dr. Holden does beautiful work! I would do it again in a heartbeat – but only with Dr. Holden as my surgeon!"
- A. /
RealSelf /
Dec 01, 2011
"46 Year Old in Need of "Refreshing" - Scottsdale, AZ - As I aforementioned, Dr. Holden is the ONLY doctor I trust my face with. Period. He is a skilled artist, yet personable with a caring bedside manner."
- K. /
RealSelf /
Jun 10, 2015
Previous
Next
During upper eyelid surgery, Dr. Holden places the incision within the natural fold of the lid and extended outward. The incision will go out as wide as possible so that additional skin folds on the outside of the upper eye can also be addressed. Once the incision is made, excess skin, tissue and, in some cases, a small portion of the orbicularis occuli muscle are removed. The incision is closed with absorbable sutures and the scar remains almost completely hidden because of where it resides in the natural crease.
During lower eyelid surgery, an incision is made along the bottom of the lash line. This allows the surgeon to remove excess fat and tissue. In patients who have puffy lower eyelids but good skin tone, an approach known as a transconjunctival blepharoplasty can be performed. This technique puts the incision inside the lower eyelid rather than outside. Patients who have dark circles under their eyes will sometimes have a deficiency of fat in these areas. Fat grafting or injectable fillers can be used to help fill these soft-tissue deficiencies and can improve the appearance of these circles.
Eyelid surgery may be performed under local anesthetic or under sedation as an outpatient procedure in our surgical facility. It generally takes up to 2 hours for both the upper and lower eyelids to be addressed. Following surgery, the area around the eyes will be bruised and swollen. Patients should apply ice packs, keep their heads elevated, and apply medicated eye ointment for a few days. Patients comment on the fact that friends and family tell them they look great, but often can't put a finger on what is different. These subtle, yet dramatic results restore a softer, more youthful appearance.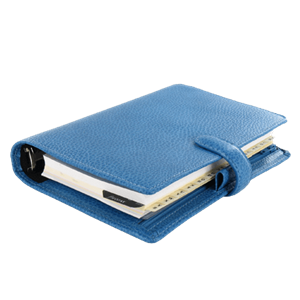 After surgery, scarring will not be visible because of where the incisions are placed. In the upper eyelid, Dr. Holden places the incision along the natural crease of the eye. The lower eyelid incision will run just under the eyelashes or inside the eyelid. Scarring will be inconspicuous.
Eyelid surgery will reduce puffy bags and excess skin and may help contribute to some minimization of crow's feet. However, to truly treat crow's feet, one will need a different approach. BOTOX® injections and procedures such as a browlift, are better options to help eliminate crow's feet.
Irritation After Surgery?
Some patients will experience dryness and minimal irritation following surgery. If these occur, we can recommend ointments and eye drops to assist during the healing phase. Patients should protect their eyes against wind and sun irritation for the first several months by wearing dark sunglasses.
If anything, eyelid surgery actually helps improve the vision for many patients. Not only does it restore a fresh, younger look from a cosmetic standpoint, it eliminates the excess skin that may have been impairing vision. It is important to select a skilled surgeon who has expertise with eyelid surgery. We take great care during this surgery so that the eyes themselves are left untouched and unharmed.
Related Procedures