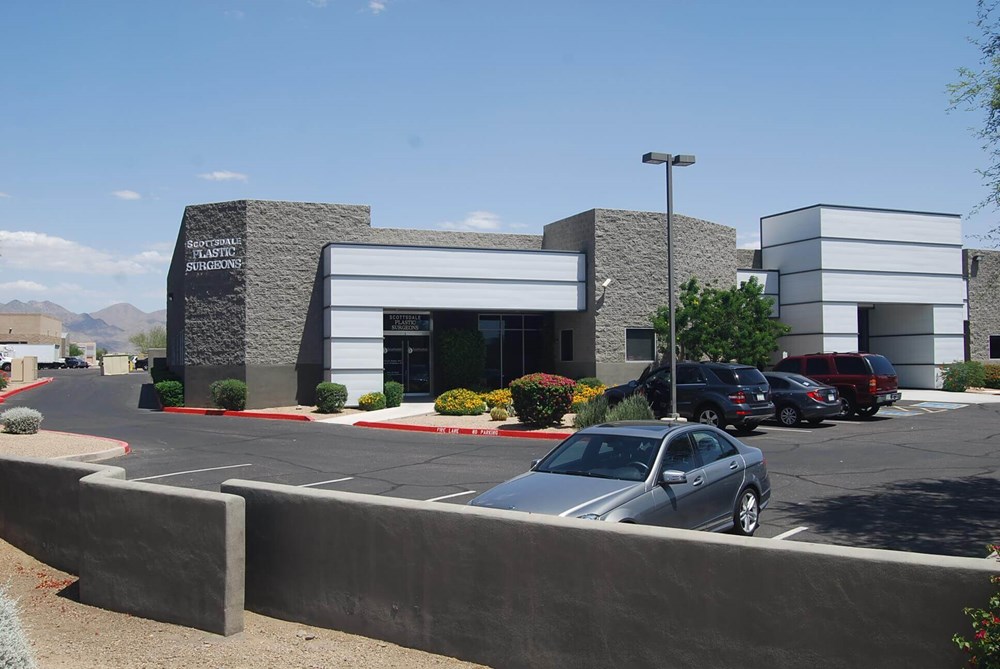 About Our Scottsdale Facility
From your initial consultation appointment to your last follow-up, our practice at Scottsdale Plastic Surgeons will offer you only the best. Established 2015, Dr. Paul K. Holden and Dr. Ryan Tsujimura built a new office so that they could not only consult their patients privately, but to allow them to have all procedures done in their on-site surgical suite. These board-certified surgeons value their experienced and talented staff, who provide comfort and skill for their patients.
Dr. Holden has advanced training in plastic surgery and revision surgery of the nose, face, and neck. Dr. Tsujimura's cosmetic specialties are in reconstructive and revision surgeries for the breast and body. They also perform laser skin resurfacing, Cellfina cellulite reduction treatment, dermal fillers, wrinkle reducing techniques, and provide collagen induction therapy from their research protocol in their minor procedures room. We invite you to stop by our innovative facility at Scottsdale Plastic Surgeons, introduce yourself to our friendly team and find out more about staff and procedures.
Related Posts