It is a shared notion among surgeons that rhinoplasty, as a cosmetic surgery, is sometimes difficult to get right. While most rhinoplasties provide great success, some will fail to produce the right results while others will require refinement over time. Dr. Holden is a specialist in improving rhinoplasty.
"A rhinoplasty Specialist knows the degree of difficulty in repairing plastic surgery is greatly increased due to the presence of scar tissue and changes in anatomy from prior surgeries," advises Dr. Holden. He will evaluate the structural and personal needs for a revision. His many years of advanced training of the nose, its structure and fuctions enable him to address these causes and improve them, surgically. Some of the reasons a patient might desire a revision of their previous rhinoplasty can be scaring, twisting, deformities that evolve over time, dropped tip or an insufficient decrease in size of the nose or hump. In some cases, if the initial surgical approach was too aggressive, the result can be a significant loss of cartilage and bone, which overtly affects nasal shape and function. When considering a revision procedure, surgeon experience and skill is of paramount importance. Dr. Holden's rhinoplasty techniques are developed over his years training with the world's best rhinoplasty surgeons and in his private practice. He has the ability to reconstruct his patient's nose to improve its shape and function and maintain its look for years to come.
Revision Rhinoplasty Reviews
"Fixed my Nose - Finally! - Scottsdale, AZ - Dr. H was there for me. This truly is his specialty and I am so thankful I found him. If you need a nose job please don't waste your money like I did, go straight to Dr H. I look so much more natural now and am so happy. I know the best of the best and went to 2 well-known Scottsdale doctors and not only did I suffer tremendously but I wasted so much money with bad results. I can personally testify to the success of his revision rhinoplasty on me. He seems to have a very aesthetic eye for a balanced, natural face. I am so thankful that he has helped me. He has a very nice office and my recovery was much shorter then the prior surgeries. Again I am so thankful and have spent years researching getting a revision rhinoplasty to fix my previous surgery. The only thing is that he is way far away from my home town but the trip was so worth it to me."
- L. /
RealSelf /
May 25, 2011
"Ponytail Upper Facelift and Revision Rhinoplasty for 45 Year Old. Scottsdale AZ - I continue to have Dr. Holden as my plastic surgeon because he is the best around. He has excellent surgical skills, he's not pushy, he understands what I want and tells me in a straightforward way how he can, and in some cases cannot, get me there. His concern is always for my safety and comfort first and foremost. And- he is a truely talented surgeon. I wouldn't let any other surgeons touch my face."
- J. /
RealSelf /
Feb 03, 2016
"After many consultations with several surgeons I'm happy to say I found Dr. Holden. He is hands down the best of the best when it comes to trusting someone for facial plastic surgery. Dr. Holden performed a revision rhinoplasty and chin augmentation on me. After doing extensive research, Dr. Holden was more than qualified for the job. He had the same vision I had when it came to creating the masterpiece that he did. He turned my imperfection into perfection. I'm a person who worries about every little thing, and not only did Dr. Holden answer all my questions but he never rushed me and always made me feel comfortable. Behind every phenomenal doctor is great staff. Everyone was positive, smiled and was happy to assist. Andrea provided me with step by step instructions and explained everything to me. The customer service was beyond my expectations. Dr. Holden will be the only doctor to perform any future facial plastic surgery that I may need as I age."
- K.A. /
Yelp /
Oct 28, 2016
"Revision rhinoplasty-Gifted surgeon, beautiful results - After living with my nose after the first rhinoplasty for decades, I finally found the doc I trusted to fix my nose. It never looked right after my fi ..."
- Anonymous /
Vitals /
Oct 23, 2011
"Thank you dr holden - Last year I went in for a consultation with dr Holden after seeing the results a friend of mine had with a brow lift, revision rhinoplasty, and Blepharoplasty. I was also looking into having an upper Blepharoplasty. During my consultation dr holden noticed the droop in my nasal tip (from a prior rhinoplasty I had done nearly a decade prior by another surgeon). He inquired about my..."
- E. /
RealSelf /
Aug 11, 2017
Previous
Next
Full Rhinoplasty Revision
Secondary rhinoplasty is challenging as the surgeon works to correct or fix a problem stemming from the first surgery. During this procedure, the majority of surgeons will use an open approach. This entails separating the skin from the support framework of cartilage and bone, which offers the surgeon full access to the structures within the nose. The surgeon will re-sculpt the nose to a more desired shape depending on the problem being addressed. If additional tissue is needed, an autologous approach is typically taken, which uses cartilage and bone from the patient.
Some patients may be happy with the look and feel of their nose following surgery, but need a slight touch-up. This may include a visible bump or edge on the tip of the nose, or inadequate size reduction. The imperfection may be immediately evident or may develop over time. It is common for the original surgeon to address the issue. This surgery is less complex than the original surgery and may only involve slight shaving of the cartilage or removal of scar tissue. It usually brings the desired results for both the patient and surgeon.
Secondary rhinoplasty is performed under monitored anesthesia care (MAC) sedation in our surgical facility. The duration of this surgery depends on whether the nose is being fully reconstructed or a minor alteration is being made. After surgery, patients will wear a nose splint and will experience bruising and swelling. For patients undergoing revision surgery, the process can be somewhat unnerving. The goal is for the nose to return to a natural, non-surgical appearance. If an experienced surgeon is performing the procedure, the results are often very good.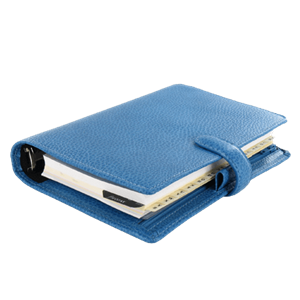 Revision Rhinoplasty FAQs
An experienced nose surgeon who is trained and skilled in revision surgery will understand the dynamics behind what went wrong during the first operation and how to correct the problems with a secondary procedure. While the procedure itself can be quite complex, the results are often pleasing for the patient. It is extremely important to do your research when looking for a revision specialist.
In some cases, cartilage grafting will be needed in order to produce the desired results. This can be done by taking cartilage and bone from another part of the body, such as ear catilage, and using it to correct a certain nasal structure. Harvesting cartilage is usually needed in cases of an overly aggressive (over-resection) primary rhinoplasty where the structure of the nose needs support.
Revision rhinoplasty is actually somewhat common. It varies by practice and by rhinoplasty surgeon, but some experts put minor revision rates between 5-15%. A large majority of these patients desire only tweaking and minor adjustments. True reconstruction and major revision cases are on the lower end of the spectrum.