Our board-certified surgeon, Dr. Paul Holden believes that each nose is as unique as each rhinoplasty patient, and takes into account the patient's desires, nasal function, tissue limitations, and many other factors. Rhinoplasty reshapes the appearance of a nose that some may consider to be too wide, too large, crooked, or have a prominent bump on top. Dr. Holden is one of only a few nasal surgery practices Scottsdale with expertise on both cosmetic appearance and function of the nose. The goal of rhinoplasty is to create a result that looks natural and blends well with the overall face. Patients should have realistic expectations and understand this procedure will change the appearance of their face. Rhinoplasty patients must be at least 16 years of age to ensure that the nose is fully developed. If you are considering cosmetic nasal surgery, schedule a consultation to have your nose analyzed by Dr. Holden, an expert in rhinoplasty surgery with a complimentary computer imaging of your future self.
Rhinoplasty Reviews
"Rhinoplasty - Highly Recommend - Scottsdale, AZ - I went to Dr. H because he is board certified and an specializes in rhinoplasty."
- A. /
RealSelf /
Mar 23, 2011
"Passion for Perfection= Beautiful Results - Scottsdale, AZ - After visiting Dr. H for the first time, I knew he was the surgeon I wanted to use for a nose job. His kind personality and the time he takes to explain the procedure and answer questions far exceeded any doctor (and other plastic surgeons) I have ever visited. My parents were paying and were very particular so I went through alot of consults with different surgeons. He, by far, put the both us at ease the most. I am 3 months post-op and the results are better than I could have ever hoped for. My parents are super happy too. He far exceeded my expectations, natural but perfect. When I look for someone to provide a service for me or to learn something from someone, I look for someone who is passionate about what they do. Dr. H's passion translates into excellent results."
- H. /
RealSelf /
Apr 27, 2011
"Fixed my Nose - Finally! - Scottsdale, AZ - Dr. H was there for me. This truly is his specialty and I am so thankful I found him. If you need a nose job please don't waste your money like I did, go straight to Dr H. I look so much more natural now and am so happy. I know the best of the best and went to 2 well-known Scottsdale doctors and not only did I suffer tremendously but I wasted so much money with bad results. I can personally testify to the success of his revision rhinoplasty on me. He seems to have a very aesthetic eye for a balanced, natural face. I am so thankful that he has helped me. He has a very nice office and my recovery was much shorter then the prior surgeries. Again I am so thankful and have spent years researching getting a revision rhinoplasty to fix my previous surgery. The only thing is that he is way far away from my home town but the trip was so worth it to me."
- L. /
RealSelf /
May 25, 2011
"Thicker and Lasts Longer Than Juvederm Ultra Plus - Scottsdale, AZ - He is a personable and skilled doctor (he did my blepharoplasties, you can read that review for more reasons why I think so highly of him), takes his time and always wants to make his patients happy. Great bedside manner and very accessible if you have questions. Great artistic eye with fillers and the other procedures he offers. When I get the courage to get a rhinoplasty, I will hopefully have him do it!"
- S. /
RealSelf /
Jul 14, 2011
"simply the best! - Scottsdale, AZ - Best choice for a rhinoplasty. Getting my nose done by Dr. Holden was the best decision I've ever made for myself! He took two hours during my initial consult, and I later came back for a second consult where he answered more of my questions and was very patient. I had worries that I'd end up with a ski-jump or pug nose. He took the time to explain why some rhinoplasties turn out that way, and the techniques he would use to avoid such results. I hated that my nose would pull down when I'd smile, and he explained to me the mechanics of why that happens and what measures could be taken to correct it. He thoroughly prepared me for every step of the procedure and my results are natural, and look just like the digital imaging. Extremely helpful throughout. On the third day my facial swelling was significant, popping my cast off a little bit. I texted him asking about it, and he suggested I come into the office, and he saw me immediately, re-applying the cast and sending me on my way. I can't emphasize enough what an amazing job he did! Please do yourself a favor and go to the best, you wont regret it one bit!"
- A. /
RealSelf /
Aug 07, 2011
Previous
Next
Many surgeons prefer the open rhinoplasty approach during nose surgery because they can gain a better view and better access to the inside of the nose. The incision using this approach is made on the skin between the nostrils or under the nose near the nostrils. Once the incision is made, the skin is moved back to allow access to the internal structures. The incision lines, which heal nicely leaving scars barely visible, are fairly small and usually measure between 2-3 mm.
The closed rhinoplasty technique is used on noses that have features that are easily corrected. It is commonly used when the tip of the nose has good shape and is not too long, too wide, over or under projected. The incision during this approach is not visible after surgery because it is made on the inside of the nose.
Rhinoplasty is performed under monitored anesthesia care (MAC) sedation in our surgical facility and typically takes around 1-4 hours to complete. It is considered an outpatient procedure. After surgery, patients will wear a nose splint and will experience bruising and swelling around the nose and eyes. Once the bandages and splint are removed, the nose will look normal, but it may take longer for the bruising to subside completely. It can take up to a full year for the nose to gain its final contour and softness.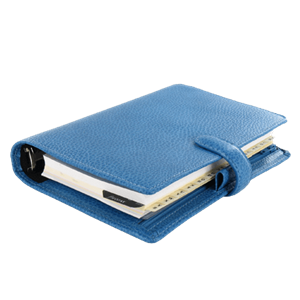 Are Surgery Fears Normal?
Yes, and this fear is always elevated when surgery involves the face. However, more than 350,000 people in the U.S. undergo rhinoplasty each year making it one of the most common cosmetic surgeries. One way to help calm your fears is to make sure you find a reputable and skilled surgeon that has extensive experience with nose surgery.
About half of rhinoplasty patients will benefit from a manual nasal fracture during surgery. This planned break allows access to perform certain functions during surgery such as narrowing the width of the nose or correcting an asymmetrical nose. This is a common practice and heals within just a few weeks following surgery.
Nasal packing is the insertion of gauze and/or cotton packs into the nasal chamber after surgery. These are used to control bleeding, but are not necessary 100% of the time. They are generally used if the surgery includes the septum.
Is Surgery the Only Answer?
Noses that are too large or too wide, or have a specific deformity may only be able to be enhanced through nose surgery. However, the look of some noses may be able to be enhanced using an injectable filler such as collagen, calcium hydroxyapatite, or fat taken from another part of the body, "injection rhinoplasty" may be an option before resorting to surgery. This is an in-office procedure that can help to soften and camouflage a bump, alter the tip of the nose, and smooth out irregularities.