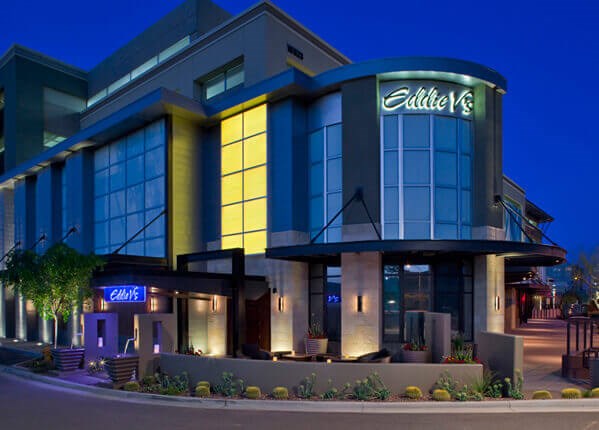 About Eddie V's Prime Seafood
Our staff loves recommending reserving a table for dinner at Eddie V's Prime Seafood Restaurant. Perfectly plated meals created by the culinary team at Eddie V's will surely never disappoint even the most refined palate. Reservations are not required, but we suggest you make one to secure your seats in this elegant dining room. Feast on your favorite seafood or beef selections like lobster tails soaked in butter or a flawlessly cooked steak. Sip a nice glass of wine with your meal. Don't forget that Eddie V's offers a three course brunch on the weekends as well.
To call or book reservations online at Eddie V's, visit http://www.eddiev.com/locations/az/scottsdale/scottsdale/8510.
Directions from Eddie V's Prime Seafood